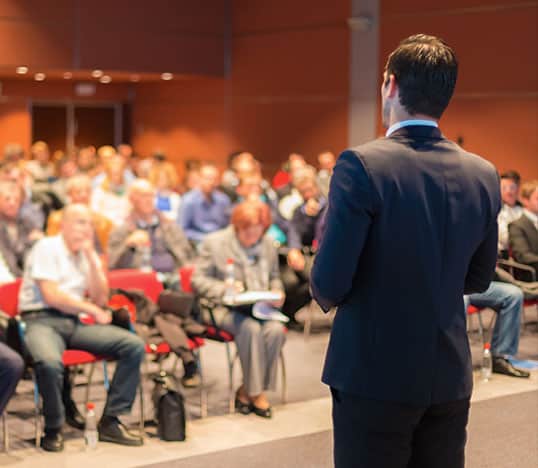 NLP Presenter & Trainer
Certification Training
(6-Month Program)
You are serious about NLP and life-long learning AND you want to become a High Performance Presenter.
Model the world's most charismatic communicators. Now you can communicate past the conscious filters of your audience.  This is not another 'learn a few speaking tricks' training workshop.  This is cutting-edge, small-chunk, focus in a whole new way presentation skills.
You are serious about life-long learning and you want new presentation skills for excellence in your job position or your training career.  High Performance Presenters are not born; they are made.
Can you see yourself learning the specific skills of charisma and inspiring your audience beyond conscious level of communication?  This is NOT another one of those 'learn some great things to say' workshops.
You will learn skills modeled from the world's most influential communicators. 
In addition, you will learn Trainer's-level NLP Life-Change patterns, 3rd Generation concepts and patterns, coaching states, field awareness, to model presence and charisma, group dynamics, presentation and platform skills, and you will acquire new business and marketing models?
Learn from world-class Certified NLP Master Trainer, Bill Thomason and transform your abilities.
$300 Deposit Plus 5 Payments $137